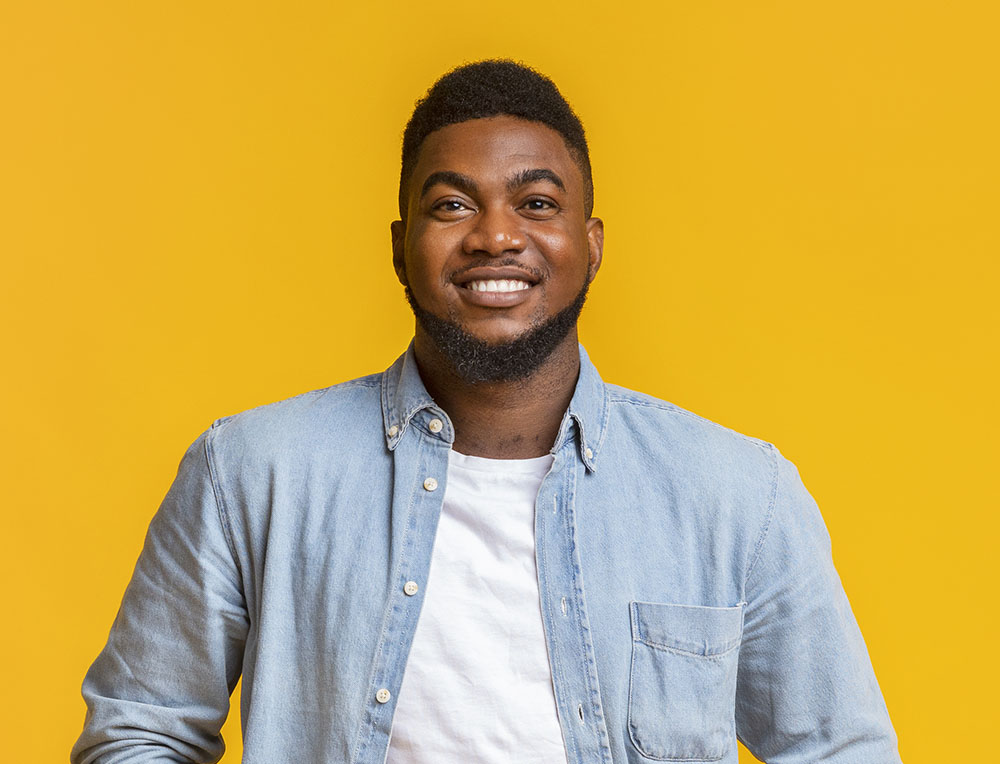 Article by Shirley Dorsainvil
Society has a way of demonizing Haitian men into serial womanizers. While this narrative is a hyper focused relationship violation, there are amazing qualities of Haitian men to bring awareness to. Dating Haitian men is like dating all men, it requires patience, intent, and introspection. With these three possibilities, we then begin to understand the Haitian man. Specifically, their potential as a husband, their qualities, and even their expectations. Let us dive into their qualities.
Qualities of Haitian Men
Haitian men are like no other due to the additionally cultural background. Merging Haitian music, dance, language, and food, they woo you at first glance. The very loving and affectionate Haitian man encompasses his cultural background to make you feel, well, loved. We surveyed 45 Haitian women on Twitter about the qualities they love about Haitian men and they say,
"Hustlers, romantic, and spiritually aware" –@KAHKOUdZOETTE
"Hard working/Providers, treat all wives/gf equally, Caring, loving, will compliment you to death, outgoing, humorous, great dads, and will cook clean and cater to you" — @RachTaughtYou
Haitian men are notorious for being great providers and being family oriented. While having to face adversity, a Haitian man will put the financial needs of his family above all to maintain stability within the household. They ensure there is food on the table and a way to go about leading your everyday life. Working long hours and early mornings to give their kids, their family, and their partner the quality of life to survive. And this allows for them to build intense connection with their partner.
We cannot deny these amazing qualities, so we went searching for more affirmations about Haitian men. Looking at what other individuals on other platforms have to say about qualities of Haitian men, we learned that there is an obsession with the quality of sex they provide. We stepped into Instagram to explore their favorite and one the most talked about quality in our survey on Instagram was the sex and intimacy. Two women exclaim,
 Their best quality is "their sensuality" –@kriola_rainha
"They're loving and romantic" –@heathernuma
Because they are so passionate, loving, and romantic, they provide compassionate sex leaving their partner yearning for intimate experiences. They spend quality learning the very definition of your body and your sexual needs. Using this to send their partner into endless euphoria of pleasure. Often, tying into the perceptions that their sex lives cause women to feel disoriented in love. Not to mention, addicting.
Despite them being as addictive as your favorite TV show, there are stigmas we must address. They are diligent. Despite being so, one of the greatest stigmas about dating Haitian men is their dominance. One woman says,
"They're very affectionate and they love being submissive to their woman, they also work extremely hard. Very confident in themselves, sometimes overly confident lol, and the dick is immaculate." — @missalfiejean
As you digest this woman's claim to their submission, I remind you that love encourages submission and often becomes the secret to a strong relationship or a loving marriage. Spiritually, Haitian men become interconnected with their faith and apply their spiritual or religious beliefs to strengthen their relationship. Being with a spiritually connected Haitian man brings reassurance in relationships as it is living proof of their commitment to someone or something other than themself. Making them, the perfect potential husband.
Marriage and Haitian Men
As we uplift their top qualities of being great providers, the family man, caring and love, humorous, great fathers, and diligent, we must consider how this is important to marriage. Intimate partners mention that Haitian men ensure they are taking care of their home without the fear of the inevitable (infidelity, abandonment, hurt). They are natural born affectionate lovers and can often fall under being lover boys who are hopeless for continuous affection. When you hear from other Haitian intimate partners, you learn their love is expansive, allowing for them to truly fall in love at first sight.
Additionally, a fundamental aspect of marriage, is feeling warm and emotionally safe when with your partner. A Haitian man creates space for closeness by extending themselves in intimacy. Ensuring that when they are loyal, they stay loyal. Leaving your marriage secure, satisfying, and open.
Leading a contemptuous free relationship, Haitian men have a continuous flow of healthy qualities that create a haven for emotional closeness and intimacy.  With this, you can expect:
Compassion
Integrity
Determination
Positive energy
Affection
Romance
Loving
Quality sexual experiences
In all, everything you can ask for in a romantic partner, a Haitian man is and can provide.
Videos about Dating Haitian Men